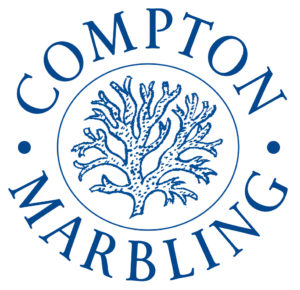 COVID – 19 UPDATE:
The studio shop is now open again. The hours are Tuesday to Saturday 10am – 2pm.
17th – 24th AUGUST – WE WONT BE ABLE TO SEND OUT ORDERS DUE TO STAFF SHORTAGE. MANY APOLOGIES
Due to furloughing staff, we will only be able to pack up orders at the weekend, for shipment on a Monday. If its urgent, please let me know and I will see what I can do.  Please note there is only one person dealing with email enquiries & online orders.
Thank you for supporting us during this time.
We hope you are keeping safe.
Compton Marbling makes beautiful and timeless hand-marbled papers and products. Each sheet of our marbled paper is made individually, by hand, using traditional methods, in our studio on the border of Wiltshire and Dorset. Our range of pieces for the home – from marbled photograph albums, to marbled picture frames, marbled lampshades to marbled notebooks – are available exclusively from our website and from our studio shop.