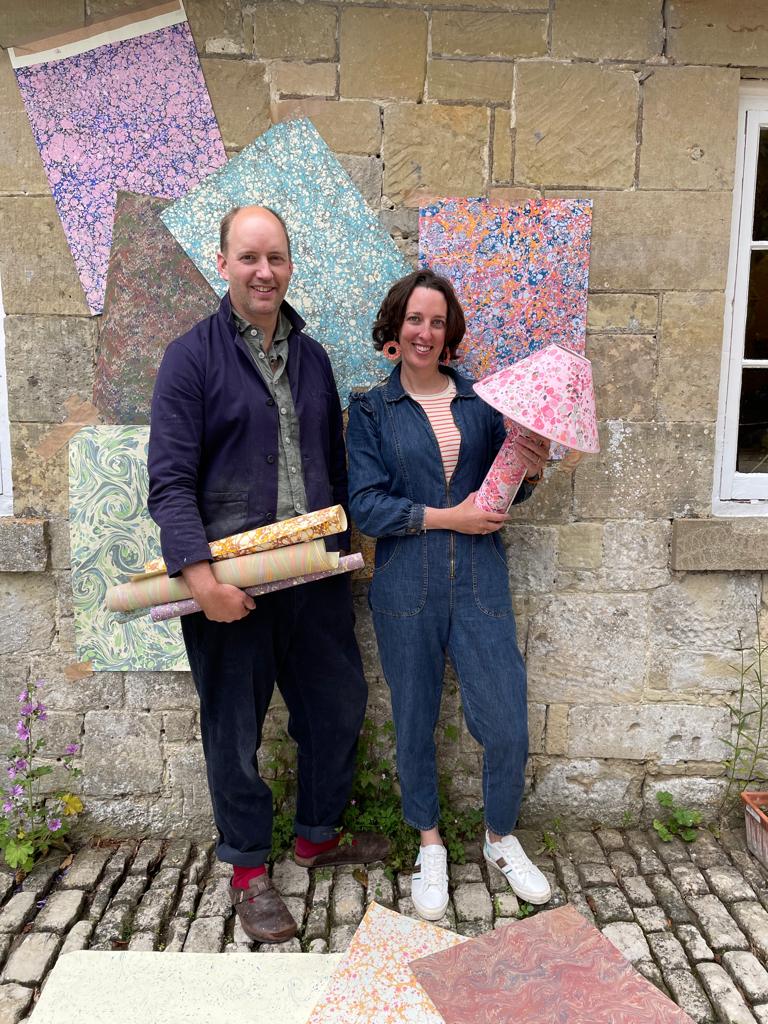 Compton Marbling began making hand-marbled paper and products in the early 1970s, in the garden shed of our founder, Solveig Stone. Inspired by an exhibition of marbled papers by Douglas Cockerell, she started using oil paint and a home-made marbling tank. In 1981, with the help of her then business partner Caroline Mann, she moved her studio to beautifully restored 19th century farm buildings in the rolling countryside on the borders of Wiltshire and Dorset.
The business progressed in 2019 with Solveig's youngest daughter, Clementine, joining partnership with Alex Lewis. The team now sees Alex producing the beautiful papers using a friendlier water based technique, while Clementine develops the relationships and products with our varying clients.
The business has grown over five decades but each sheet of our marbled paper is still made individually, by hand, using traditional methods that date back many centuries. Our range of pieces for the home draw on the heritage of marbling, but bring a fresh, modern take, suitable for all homes.
All our limited-edition ranges are designed in our studio in Wiltshire, and are available exclusively from our website and from our studio shop. We also supply a select range of hand-marbled papers to bookbinders, conservationists and furniture restorers and interior designers around the world.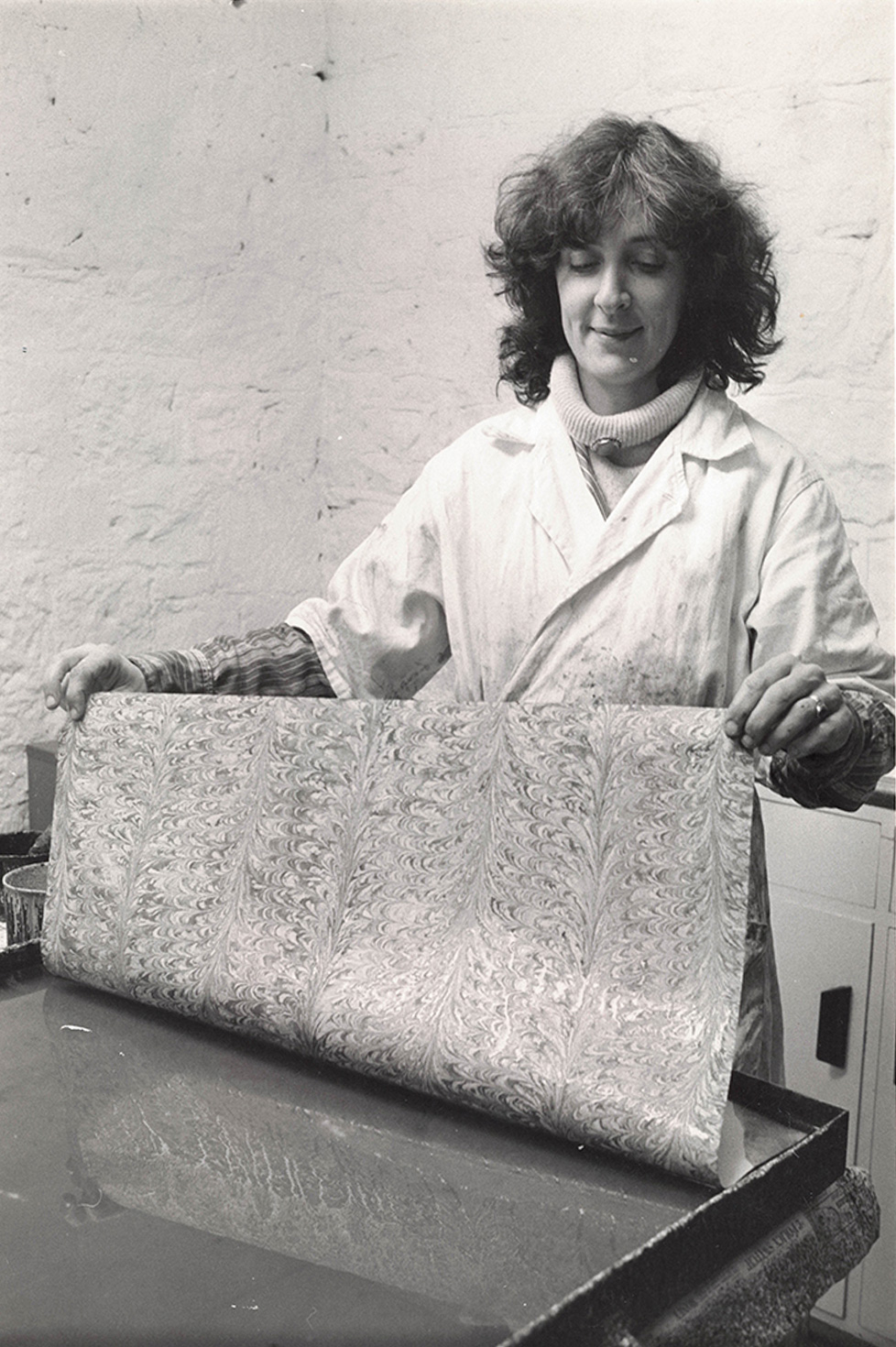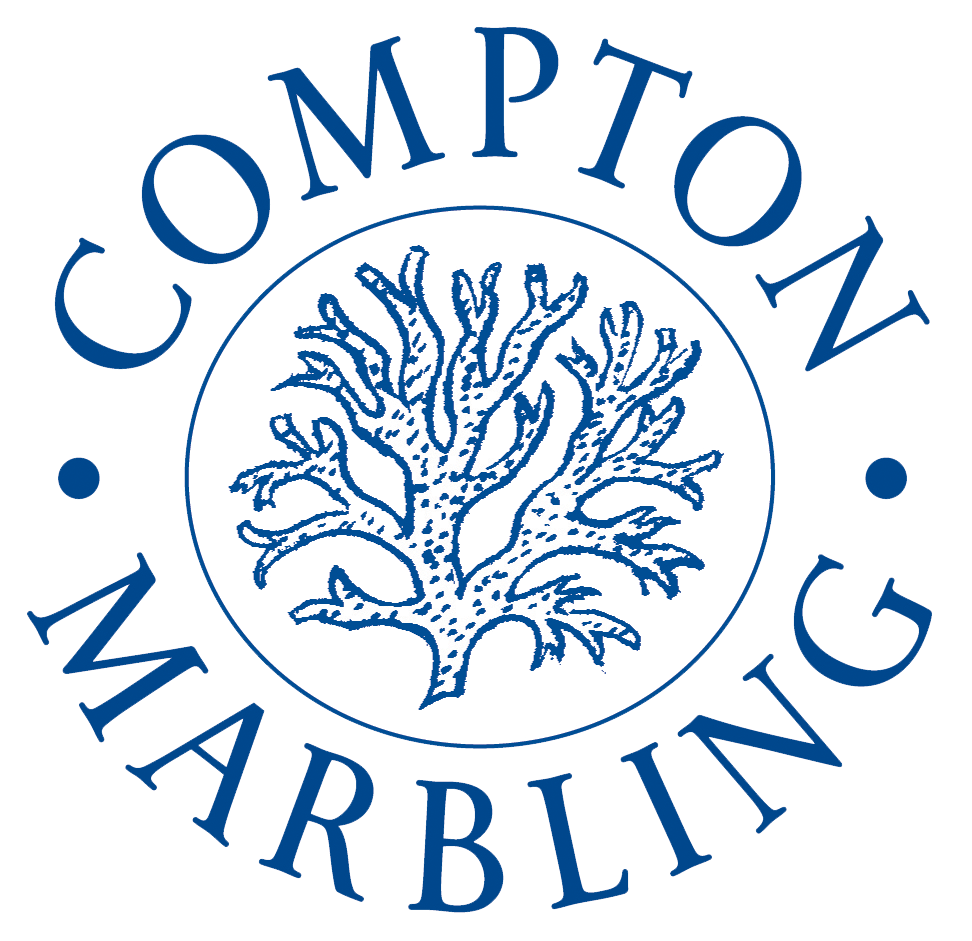 About our logo
Our logo, designed by Humphrey Stone in 2018, features a hand-drawn image of Carragheen moss, the Irish seaweed that we use as a stabiliser in our marbling. The font was designed in 1965 by the noted English wood engraver Reynolds Stone, father of Humphrey, and was named after his wife, Janet.