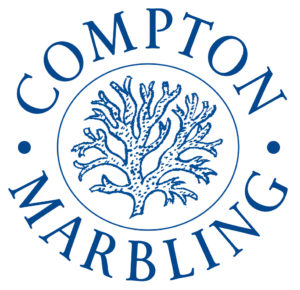 We are excited to let you know our shop will reopen on
Tuesday 13th April – 9.30am – 4.30pm 
Our Shop hours are:
Tues to Fri 9.30-4.30pm & Sat 10-4pm
We will continue to send out mail orders within 48hrs of receiving them.
Compton Marbling makes beautiful and timeless hand-marbled papers and products. Each sheet of our marbled paper is made individually, by hand, using traditional methods, in our studio on the border of Wiltshire and Dorset. Our range of pieces for the home – from marbled photograph albums, to marbled picture frames, marbled lampshades to marbled notebooks – are available exclusively from our website and from our studio shop.